My cousin used to work at Little Caesar's. He hated it. xD He was glad when it closed.

I really do feel for people who work at restaurants, Kitty. My boyfriend is a food runner at a nice restaurant, and I have a bunch of friends who work at different fast-food joints. It's rough sometimes.


As for me, I work as a child watch attendant at my local YMCA. I'm responsible for looking after and entertaining as many as 25 children between the ages of 6 weeks and 5 years old while their parents work out or do a class. I am in the room with 2 other adults. It's a lot of fun, I get to color and watch Disney movies and be a little kid again for three hours. c:

That job situation was actually an extremely lucky thing for me. I volunteered at the Y's summer camp last year, and through that, I met the volunteer coordinator for that branch, who happened to be one of my classmates/friend's mother. She really, really liked me and, because her son is in the same magnet program that required 75 community service hours, she offered to let me volunteer in the playroom for the year, which was special, because I was the only volunteer in that position. When I turned sixteen in April, she hired me. I LOVE my job. I work three days a week, three hours a day, for a little above minimum wage. It's a perfect situation and I'm so glad.
_____________________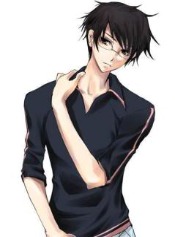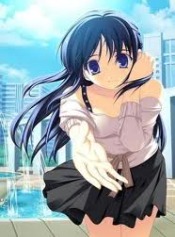 Chase~~Alouette~~Graham